Christmas Mass Registration
Christmas Mass Pre-Registration
Numbers for each Mass are strictly limited, and registration will be closed once capacity is reached.  Please note that the Mass Registration telephone line is intended only for those who are unable to register for Mass electronically.  If you register for Mass using the Mass Registration phone line, you will receive a callback from the Parish confirming your registration.  Your phone registration is not valid until you receive a callback.  Please do not use the line to register for Christmas Masses if the online registrations are full.
As the Provincial Government and the Diocese mandate strict attendance limits on public Mass, we regret that only those parishioners who have successfully registered will be admitted into the Church for Mass.  No walk-ups are permitted.
If you are unable to register for Christmas Mass, or are unable to attend Mass, the celebrations will be Livestreamed on our Facebook Page.
Registration for Christmas Masses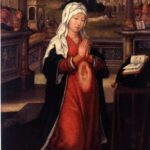 Christmas Eve Mass – Thursday December 24th, 4:30 PM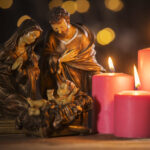 Christmas Eve Mass – Thursday December 24th, 7:30 PM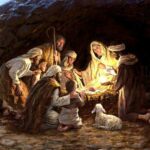 Christmas Day Mass –  Friday December 25th, 11:00 AM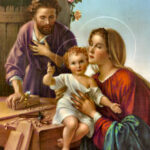 Feast of the Holy Family – Saturday December 26th, 5:00 PM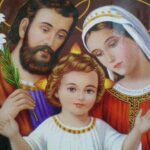 Feast of the Holy Family – Sunday December 27th, 11:00 AM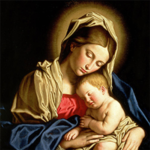 Solemnity of Mary – Thursday December 31st, 7:00 PM
Important Notes:
Bishop McGrattan's decree dispensing Catholics from the Sunday obligation remains in place.  This means that even though public Masses have resumed, Catholics are not obligated to attend Mass.  Those who do attend do so out of their own free will and prudential judgement.
Pre-register for the Mass you plan to attend.  If you cannot attend, please cancel your registration to allow other parishioners to attend.
Use the AHS self-assessment tool and stay home if you have any symptoms, no matter how mild.
You MUST wear a mask at all times in the Church.  Masks are available at the Church if you do not have one.
Entry – plan to arrive at least 30 minutes before the start of Mass.  Attendees will be guided into the church by volunteers; please line up under the veranda at the front of the church, being sure to maintain physical distancing.  Ushers will seat you in the pews. Doors will be locked once Mass begins or capacity has been reached.  Parishioners will not be admitted once the doors close.
Changes in the Liturgy – to minimize the spread of the virus, certain parts of the liturgy will be omitted; this includes: singing, shaking hands during sign of peace, holding hands during Our Father, passing the collection basket and receiving the Eucharist on the tongue.
Donations – a donation basket will be available as you enter and exit the church; donations can also be made online or by setting up an automatic donation through your chequing account or credit card on our Giving Page
Attendees requiring low-gluten hosts are asked to speak to the Sacristan on duty for revised protocol and to receive a host.
Congregating is absolutely not allowed in the Church.
Please view the video on How to Receive Holy Communion.
.
Guidelines on How to Receive Holy Communion
Thank you and God Bless you.