St. Catherine of Siena
Catherine, the youngest of twenty-five children, was born in Siena on March 25, 1347. During her youth she had to contend with great difficulties on the part of her parents. They were planning marriage for their favorite daughter; but Catherine, who at the age of seven had already taken a vow of virginity, refused. To break her resistance, her beautiful golden brown tresses were shorn to the very skin and she was forced to do the most menial tasks. Undone by her patience, mother and father finally relented and their child entered the Third Order of St. Dominic.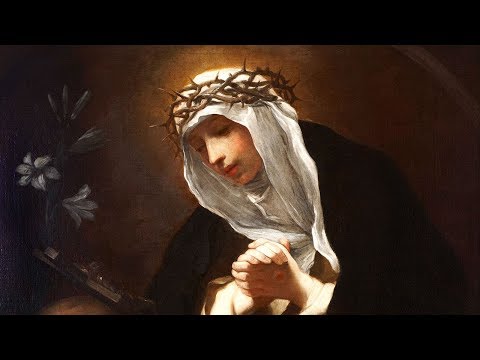 Unbelievable were her austerities, her miracles, her ecstasies. The reputation of her sanctity soon spread abroad; thousands came to see her, to be converted by her. The priests associated with her, having received extraordinary faculties of absolution, were unable to accommodate the crowds of penitents. She was a helper and a consoler in every need. As time went on, her influence reached out to secular and ecclesiastical matters. She made peace between worldly princes. The heads of Church and State bowed to her words. She weaned Italy away from an anti-pope, and made cardinals and princes promise allegiance to the rightful pontiff. She journeyed to Avignon and persuaded Pope Gregory XI to return to Rome. Even though she barely reached the age of thirty-three her accomplishments place her among the great women of the Middle Ages. The virgin Catherine was espoused to Christ by a precious nuptial ring which, although visible only to her, always remained on her finger.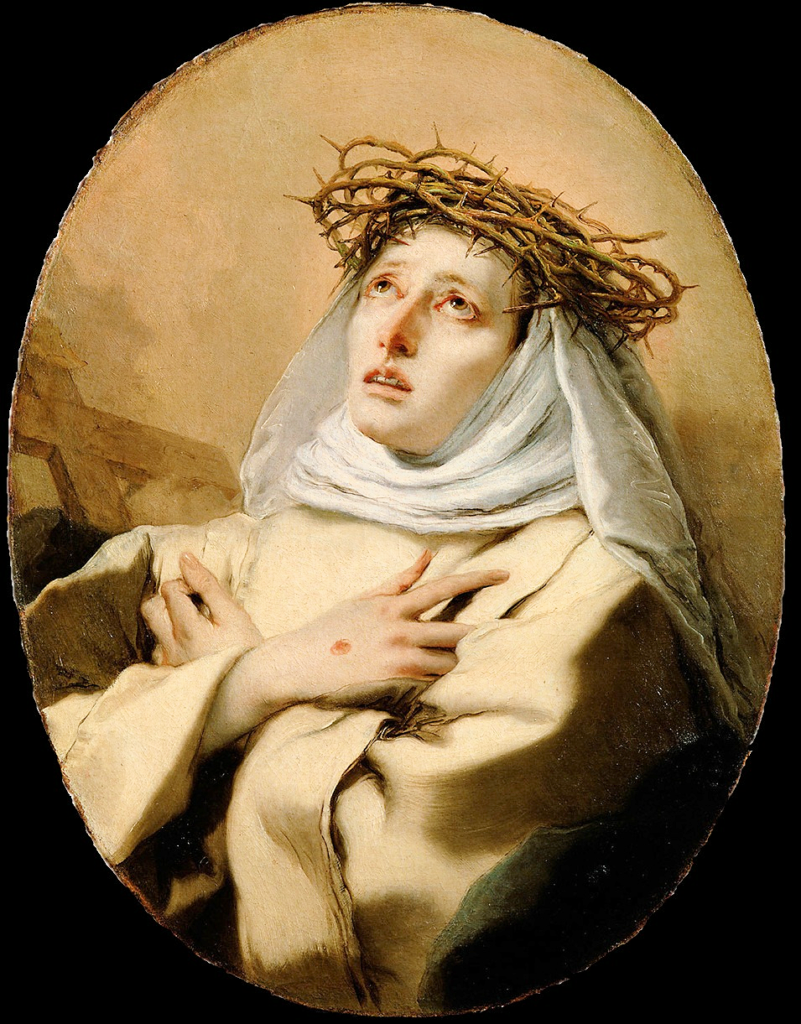 Excerpted from The Church's Year of Grace, Pius Parsch